Back to articles
Come Meet Lili At Hong Kong Jewelry & Gem Fair 2017
By Admin Published:
This year, like many years before, We keep showcasing our unique Novelty Diamonds at Hong Kong Jewelry & Gem Fair.
Come and meet us:
Hong Kong Convention & Exhibition center
BOOTH: 3C202

Lily®
The Lily® is the ultimate jewel in the crown. After many years of development, cutting this masterpiece diamond became possible using the most sophisticated novel technology available today. Smooth round lines characterize the 4 delicate petals of the Lily®, comprised of 77 meticulously polished facets which breath "fire" and exceptional "life" into the glistening diamond.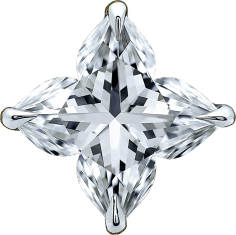 Orchidea®
The Orchidea® resembling the magnificent Orchid, features a gently pointed tip at the end of each luminescent petal. This breathtaking shape is built of 61 facets, perfectly aligned to create brilliance and fire. Each diamond is skillfully handled with state of the art tools to ensure the stunning effect that the Orchidea® has become known for. Mo true diamond lover can overlook this young, fresh and innovatively designed piece. Both the Lily® and Orchidea® transform the beauty of nature into graceful matchless diamonds and are exclusively available under Lili Jewelry.